I have a few weeks off on leave so time to do all those jobs I have been putting off. One task is to upgrade the old noisy fans in my PC tower case.
I decided to replace them with 1700 rpm Noctua NF-P12 Redux fans which are a decent performing budget choice.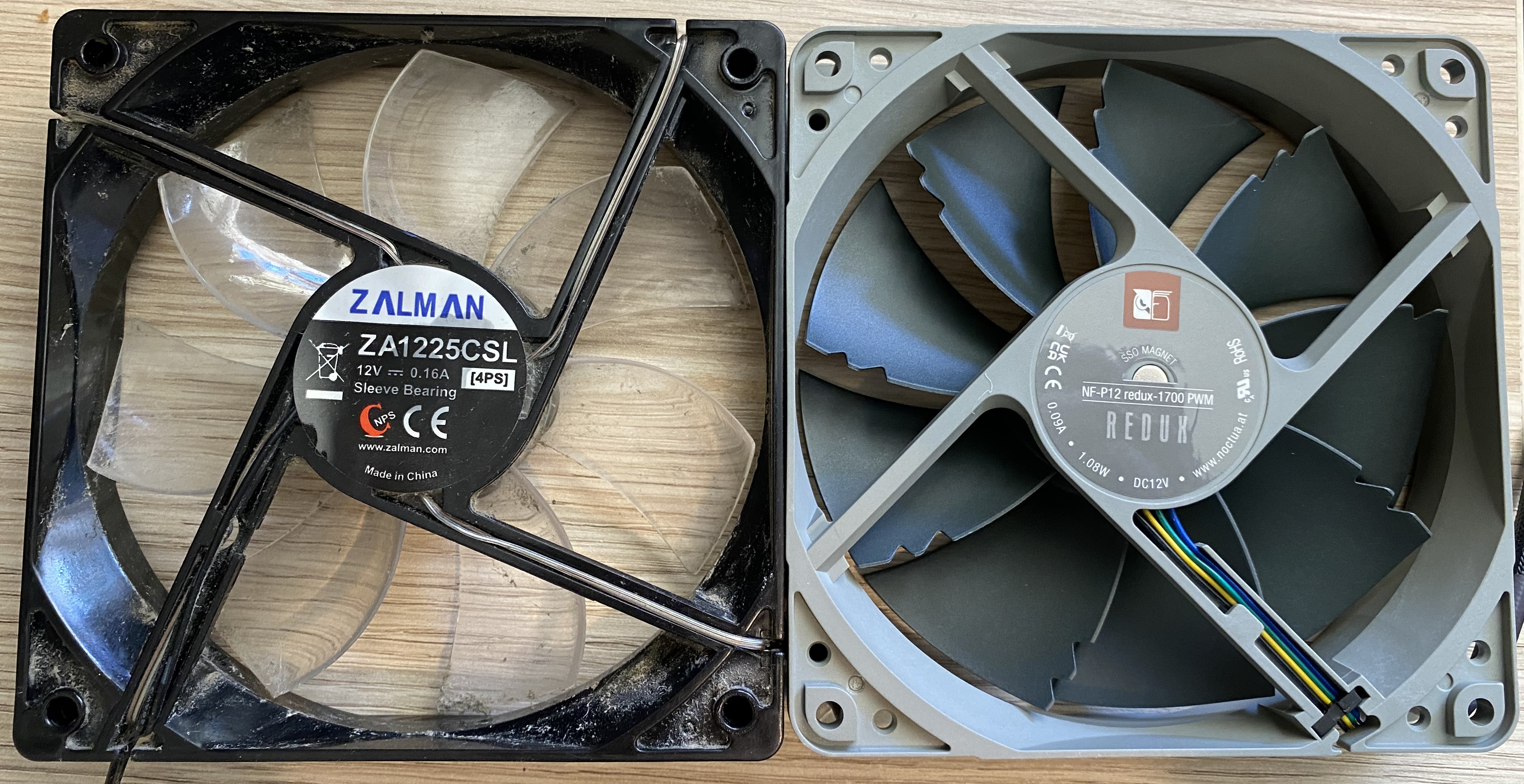 The old Zalman fan is on the left, the new replacement on the right. You can see that oil has leaked out of the sleeve bearing of the old fan - staining the sticker, which probably explains the excessive noise.
The new fans (I replaced all three) are quieter, more powerful, and use less energy which is an win. They lack the blue LED light, but that is also an improvement in my book.
Below are the two front fans installed before replacing the front grill.